PART TWO
THE LOVE THAT IS GREATER THAN SIN
The Tragedy of Man
13. In the words of St. John the apostle, "If we say we have no sin, we deceive ourselves, and the truth is not in us. If we confess our sins, he is faithful and just and will forgive our sins."(56) Written at the very dawn of the church, these inspired words introduce better than any other human expression the theme of sin, which is intimately connected with that of reconciliation. These words present the question of sin in its human dimension: sin as an integral part of the truth about man. But they immediately relate the human dimension to its divine dimension, where sin is countered by the truth of divine love, which is just, generous and faithful, and which reveals itself above all in forgiveness and redemption. Thus St. John also writes a little further on that "whatever accusations (our conscience) may raise against us, God is greater than our conscience."(57)
To acknowledge one's sin, indeed-penetrating still more deeply into the consideration of one's own personhood-to recognize oneself as being a sinner, capable of sin and inclined to commit sin, is the essential first step in returning to God. For example, this is the experience of David, who "having done what is evil in the eyes of the Lord" and having been rebuked by the prophet Nathan,(58) exclaims: "For I know my transgressions, and my sin is ever before me. Against you, you alone, have I sinned and done what is evil in your sight."(59) Similarly, Jesus himself puts the following significant words on the lips and in the heart of the prodigal son: "Father, I have sinned against heaven and before you."(60)
In effect, to become reconciled with God presupposes and includes detaching oneself consciously and with determination from the sin into which one has fallen. It presupposes and includes, therefore, doing penance in the fullest sense of the term: repenting, showing this repentance, adopting a real attitude of repentance- which is the attitude of the person who starts out on the road of return to the Father. This is a general law and one which each individual must follow in his or her particular situation. For it is not possible to deal with sin and conversion only in abstract terms.
In the concrete circumstances of sinful humanity, in which there can be no conversion without the acknowledgment of one's own sin, the church's ministry of reconciliation intervenes in each individual case with a precise penitential purpose. That is, the church's ministry intervenes in order to bring the person to the "knowledge of self"-in the words of St. Catherine of Siena(61)-to the rejection of evil, to the re-establishment of friendship with God, to a new interior ordering, to a fresh ecclesial conversion. Indeed, even beyond the boundaries of the church and the community of believers, the message and ministry of penance are addressed to all men and women, because all need conversion and reconciliation.(62)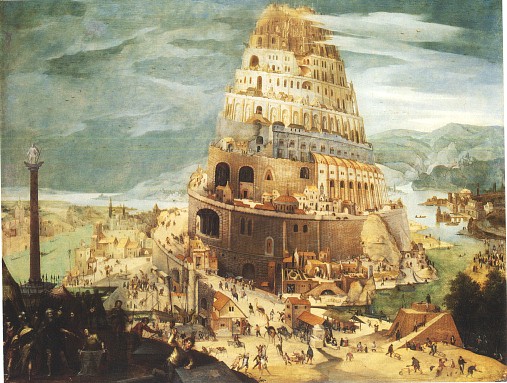 In order to carry out this penitential ministry adequately, we shall have to evaluate the consequences of sin with "eyes enlightened"(63) by faith. These consequences of sin are the reasons for division and rupture not only within each person, but also within the various circles of a person's life: in relation to the family, to the professional and social environment, as can often be seen from experience; it is confirmed by the passage in the Bible about the city of Babel and its tower.(64) Intent on building what was to be at once a symbol and a source of unity, those people found themselves more scattered than before, divided in speech, divided among themselves, incapable of consensus and agreement.
Why did the ambitious project fail? Why did "the builders labor in vain?"(65) They failed because they had set up as a sign and guarantee of the unity they desired a work of their own hands alone and had forgotten the action of the Lord. They had attended only to the horizontal dimension of work and social life, forgetting the vertical dimension by which they would have been rooted in God, their creator and Lord, and would have been directed toward him as the ultimate goal of their progress.
Now it can be said that the tragedy of humanity today, as indeed of every period in history, consists precisely in its similarity to the experience of Babel.